Custom graphic design
custom logo design
custom websites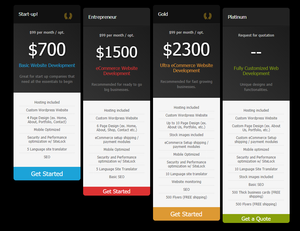 ABOUT THE COMPANY
At NY Omega Designs we provide clean, fresh, eye catching up to date Web design that would make any client know you mean business. We provide Logo and Graphic design that will offer you 5 to 7 designs from you to choose and redesign for your perfection. Our services do not stop there – our Social Media Management team will get your company Facebook, Twitter, Linkedin.. Etc to high ranking and actual interaction with your customers rather than just posting information and calling it a day.
We have so many services available for your company at low prices and top quality! The best part about it all is we are 100% USA based. We do not out source overseas for any services. We take the time understand our clients individually, as each business has a different message but a common goal to reach their consumer. Our clients commonly recognize increased web traffic, improved brand loyalty and new user interests.
We have separate departments for each of our services, specializing in planning, design, development and marketing. Representatives from all of our departments work together, to ensure our customers, the completion and success of their project. We are truly the "one stop shop" for your business needs.
NY Omega Designs has a proven track record of meeting deadlines, working within tight budgets and delivering a successful performance.
Testimonials
Working with nyomega has been a blessing. Pete knows how to take my ideas and bring it to life. I always come back for any of my website and logo needs. Thank you

LaBelle Deesse Jr.
Thank you pete! I came to nyomegadesigns to help me sell my custom CSS+ and LUA scripts online and he immediately knew the path both design and cost wise to get me started. Month 2 and i've made more than expected. thank you always

MCScriptz